Notice: Undefined index: pt in C:\OneWebSuite\LocalUser\OEEsystems_2012\wp-content\themes\oee\templates\submit-request-info-pack.php on line 23

Got a question? Need help improving manufacturing performance?
Get In Touch.
OEE Software Testimonials
In all, we achieved a 29% increase in output and a corresponding 20% increase in OEE. This success led us to implement PerformOEE™ across all our lines.
Rob George, Asset Care Manager,
CooperVision UK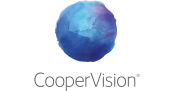 Read Case Study
Our OEE score has increased by more than 10% and is on track to deliver the same again over the next twelve months.
Pete Twiss, Site Manager,
Müller Wiseman Dairies

Read Case Study