Our Success Stories & Customer Feedback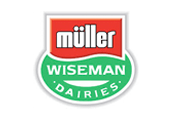 OEE increases by more than 10% at Müller Wiseman Dairies
"The primary reasons for choosing OEEsystems International was their powerful, graphically-rich software PerformOEE™"
 Müller Wiseman is one of the largest dairy producers in Europe. They had previously developed an in-house OEE software solution but chose OEEsystems International as their preferred, specialist, OEE software provider for their state-of-art Bridgwater facility. One key requirement for Müller Wiseman was to minimise the requirement for their Operators to enter data into the system, always a real challenge for a real-time data collection system. PerformOEE™ was integrated with the equipment PLC's, the in-house LPS as well as the CMMS software from Mainsaver.
PerformOEE™ is fully integrated into our daily operations, morning meetings, shift handovers, SIC and Engineering and Operations reviews. The software quantifies opportunities, identifying and tracking projects to deliver improvements and the OEEsystems International team has helped us deliver improvement projects and train our teams on operational improvement and problem solving techniques.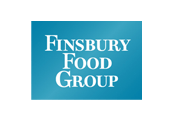 Nicholas & Harris move to real-time, automated, accurate data collection
"Through PerformOEE™, we're actually getting the clarity and visibility we need to granulize and address various performance management issues" 
Nicholas and Harris, is a Bakery specialist supplying the UK market. They are experiencing strong growth in a very competitive market. Key challenges for them include capacity increases and cost management. They were previously collecting data manually, recording on spreadsheets and therefore the data was time-lagged. PerformOEE™ was installed on six packing lines in their Salsbury UK plant. This has provided real-time data collection, they no longer use paperwork to gather results and can interrogate live data and use it to generate performance steps during each shift.
Watch Video for Full Case Study
The key for us is focusing on the top two to three pareto items which were identified from the PerformOEE™ software and actually sorting out from the expected or the theoretical downtime to the actual downtimes. This is where we've had some surprising data and we have complete clarity on our top losses.