OEE (Overall Equipment Effectiveness) reporting provides you with the insight you need to grow your business and ensure maximum productivity throughout every stage of your manufacturing process. This can help you to identify any costly mistakes you are making before they have an even greater impact on your production, products/services, or even your overall reputation.
As such, it is definitely worthwhile to carry out regular OEE reports – regardless of whether or not you've noticed a particular issue on-site or within your production line.
What is OEE reporting?
OEE reporting is a report that details the "Overall Equipment Effectiveness" within your production line or workspace. Using specialist software, the report will help production supervisors and business managers identify what is and isn't working within their manufacturing process, allowing them to achieve optimal manufacturing productivity. For example, you can use this data to identify and remedy quality issues, waste, and lost production.
The data gathered in OEE reports is compiled with the intention of identifying the % of manufacturing time that is truly productive, and how many setbacks you are dealing with unnecessarily. If you reach the optimal 100%, this means all aspects of your manufacturing process are working flawlessly, without interruptions. The lower the score, the more work needs to be done. Your percentage score could be impacted by one of the 3 components of OEE – that is availability, performance, and quality. These are otherwise known as key performance indicators.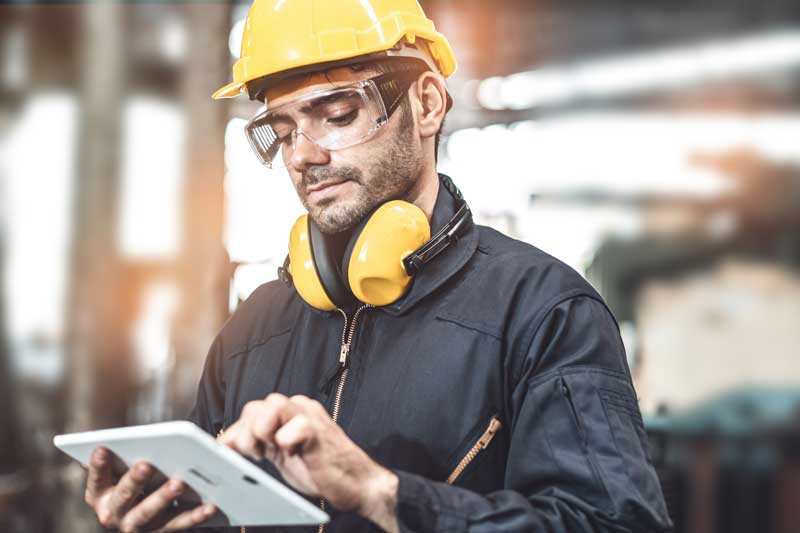 What are the 3 components of OEE?
As mentioned previously, overall equipment effectiveness OEE reports assess three main components (KPIs) to figure out your OEE percentage score.
Availability.

This section details any events that halted production for more than a few minutes. For example, poor performance, small stops, or

downtime

could be the product of machine faults or connectivity issues and will impact your availability score quite considerably. Availability is calculated by dividing the machine's run time with the overall production time.

Performance.

This section of the report gathers data on events that caused production to slow down without stopping completely. For example, this could occur should one of your machines operate on a slow cycle (i.e., running at a speed much slower than its maximum operating speed). Performance is calculated by dividing system throughput ("

the rate at which a company produces or processes its products or services

") by the maximum amount of throughput it

should

be reaching at any given time.

Quality.

This section is less time-focused than the others, and instead provides an analysis of how many high-quality items or products are produced by the machine you are running the report on. This could help you to improve quality issues in your production line, reducing the amount of waste you produce. Quality is calculated by dividing the number of sellable/quality products produced, by the number of products you've actually produced.
These three components form the basic formula for your OEE report. To put it simply, your OEE score = Availability x Performance x Quality. A low score indicates that you need to focus on making some real changes to the way in which you approach manufacturing and production.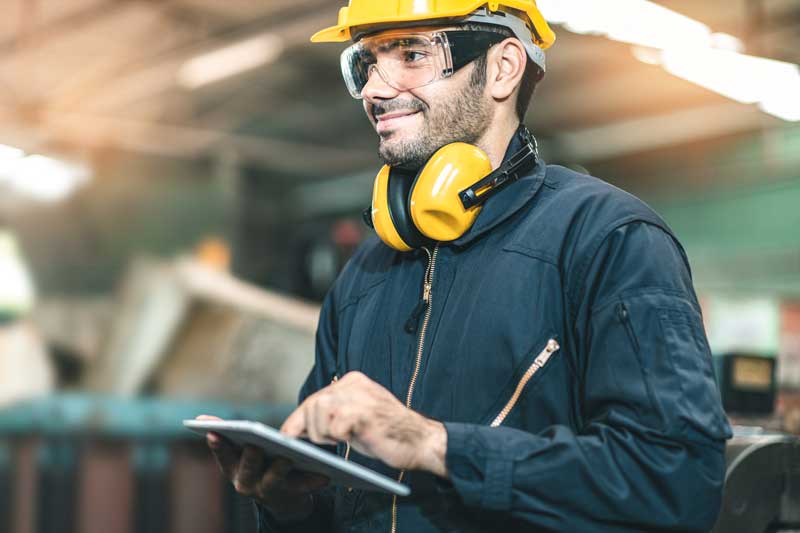 How to put together an OEE report.
Within a business, everyone from maintenance engineers to financial controllers is on the lookout for continuous improvement. As such, carrying out OEE reports and gathering this raw data can prove to be invaluable – it lets you know when equipment effectiveness is brought into question, so you can carry out any necessary repairs or implement changes. For example, something as simple as a faulty wire could be costing you $ each month – despite the fact that this is a relatively simple job to fix.
Once complete, an OEE report puts your business on the path to success, as your decisions are driven by data and research as opposed to guesswork. It can also help you save money, as you are no longer wasting time, resources, and money on lost production, waste, and similar errors.
However, while it is possible to gather the data needed to file a report yourself, the process of doing so manually can be time-consuming. In a competitive market, you may not have the time and resources to carry out this work alone – nor may you be able to understand the data displayed on your monitors alone.
When working with OEEsystems, we provide our customers with access to raw data quickly, enabling you to make positive changes sooner, rather than later. This is because the OEE software we use helps us to gather complicated data automatically. However, we also make sure this data is easy to understand. For example, you can use our continuous improvement dashboards to identify improvement opportunities or to track any important data trends.
As we analyze this data from a single interface, you're given a visual indicator of your overall performance. This provides you with a clear competitive advantage when comparing yourself to other companies whose management fails to notice the mistakes they are making when it comes to manufacturing.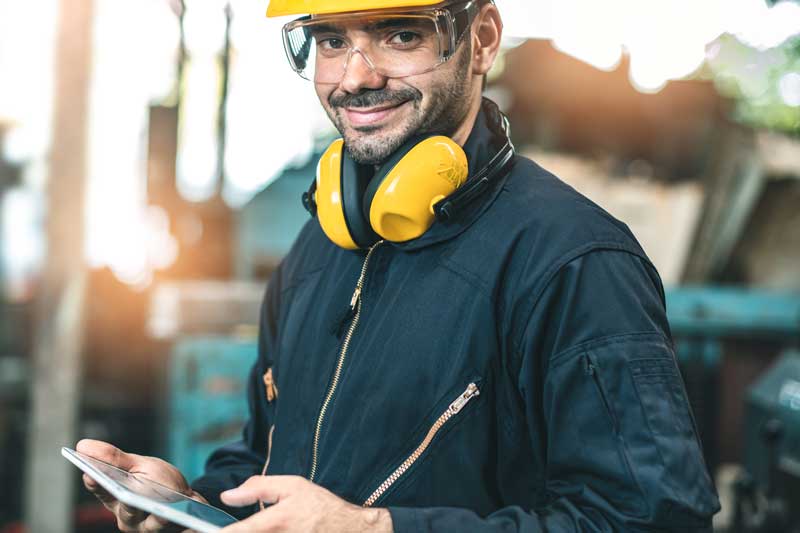 Key takeaways:
Overall equipment effectiveness reports provide you with a clear understanding of how effective your manufacturing process is.

An OEE report details the % of the time you are actually productive during the manufacturing process, by analyzing productivity, performance, and availability. The higher the percentage, the better you are performing.

While this information can be gathered manually, using specialist software to carry out the tasks saves time, money, and energy – it also ensures more accurate results.

An OEE report can be used to introduce positive changes in your company by making you aware of any glaring mistakes or faults. For example, you can repair or replace machines that are causing issues.

An OEE report can also help you to keep a record of the things you are doing right, as you can quickly access your dashboards to monitor productivity and efficiency.
Get in touch today to find out more.
If you'd like to find out more about our services, or specialist OEE reporting software, please do not hesitate to get in touch today. A member of our team would be happy to discuss your options further, or even to kickstart your first OEE report.