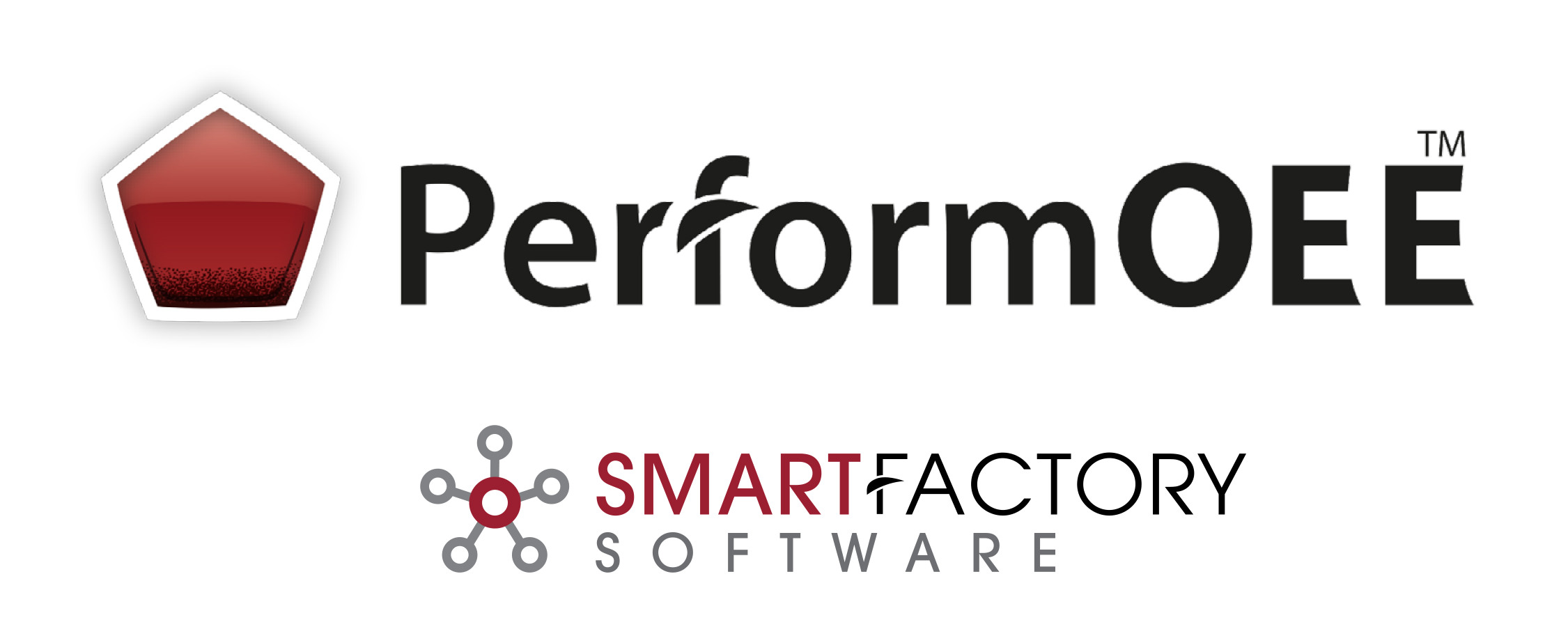 The Power of PerformOEE™
PerformOEE™ is currently used by the world's leading progressive manufacturing companies as their preferred application for managing real-time operational performance improvement. PerformOEE™ is currently deployed in Discrete, Batch and Continuous manufacturing processes, with a choice of three OEE software applications - Optima, Maxima and Ultima, meeting the requirements of all users - entry-level, advanced and those operating in regulatory environments.

PerformOEE™ Functionality at a Glance
Select a function for more detail.
Data Collection
The software has the ability to automatically collect data from equipment controllers in real-time. We also provide an Operator user interface where they can augment the automatic data and get feedback on manufacturing performance in real-time.
Back to Top
Technical Translator
RootMap™ is PerformOEE's unique, intelligent mapping system that translates the technical information presented by the production equipment into easy to understand language. For example for the benefit of the Operator Fault 301 will now translate to the machine is out of bottle tops. RootMap™ also allows for one-to-one mapping and scenario mapping where multiple alarms describe a single scenario.
Back to Top
Enterprise-Level
PerformOEE™ can be used at individual plant level or as an enterprise-level solution which can be deployed across multiple sites in multiple geographies with multiple time zones. The software provides reporting of these multiple sites in one location. The software is multilingual so this means that multiple users can view the same data in different languages at the same time.
Back to Top
Live-line status
PerformOEE's PlantWatch™ function provides real-time reporting information on all of the lines. PlantWatch™ provides status and performance information, line speed, performance to target, OEE trend and calls to action on a single screen. This screen is often used to provide summary information on a large display screen on the production floor.
Back to Top
Monitoring
PerformOEE™ tracks output in real-time, monitoring output over the course of the shift and tracking against hourly targets. It also tracks losses due to yield problems, scrap and rework, reporting on Cost of Quality and the costs associated with these losses. It's 'Takt Time' reports highlight best cycle time, longest cycle times and calculates the actual and achievable OEE rates for each line and product.
Back to Top
SIC Charts
PerformOEE's SIC Charts allow a Line Manager to make a very rapid assessment (in less than 30 seconds) of the issues impacting lines, and to decide easily and quickly if an intervention is required in order to maintain performance, prevent unacceptable losses or take action on persistent repeating issues to eliminate re-occurring failures.
Back to Top
Reports & Dashboards
PerformOEE provides unlimited, customised reports & dashboards to suit the needs of various users within the business including Continuous Improvement, Production, Maintenance, Quality & Finance Managers. So the user can create 'dashboards for purpose' or a personal favourite dashboard for a regular meeting, management review etc. It also has the facility to automatically email these reports to a defined circulation list at agreed intervals.
Back to Top
Condition Based Monitoring
PerformOEE's Condition Based Monitoring module detects when performance deviates from acceptable limits, calling resources to the line, escalating the issue as required, and determining if the issue has been fully resolved based on a return to acceptable performance on the line.
Back to Top
Pareto Reports
Pareto Reports of the root causes of OEE losses are presented in different units - time, percentage, units and cost. This allows for reporting of the true impact of OEE losses from a business perspective and helps understand how losses impact capacity and cost. Drill down on these reports to get detailed background information on each of the losses and understand the root causes of these losses.
Back to Top
Performance Trending
Trends are provided for OEE, availability, performance, quality, scrap, output, and more. In addition to performance trending, the software also provides event trending. Understand how often alarms occur and verify if problems have been solved based on the MTBF of OEE loss events. Display a timeline of daily events for each line, showing planned and unplanned downtime events, reliability issues and change-over frequency.
Back to Top
Comparative Analysis
PerformOEE™ provides extensive comparative analysis charts - compare plants, lines, machines, shifts, teams, products, product categories and more. Understand which lines are performing best and worst. Identify the root causes of the differences in performance. Quantify the opportunities for improvement. Identify the potential for performance increases based on specific actions and improvements.
Back to Top
Financial Analysis
In addition to reporting OEE in terms of lost time and lost capacity, reports are available to show the financial impact of OEE losses. Understand the cost of downtime, the cost of changeovers, scrap costs and rework costs.
Back to Top
Notes & Actions
Feedback from the Operator is collected on the operator screen with the use of Notes and Actions. Notes allow for a commentary on relevant background information on production performance. Actions allow the assignment of tasks to individuals and the tracking of the status of the closure of these tasks. PerformOEE™ also provides the facility to upload Operator instructions to standardise the Operator intervention and quickly carry out the most appropriate Corrective & Preventative Actions, minimising the impact of the event on OEE performance in real-time. The operator screen also includes the option to set up hyperlinks to useful information inside or outside the PerformOEE™ system, such as Intranet. Information including operating procedures, trouble-shooting guides, set-up sheets, etc. can be provided to the Operator directly on their screen immediately after the information is required.
Back to Top
Performance Alerts
ActNow™ is PerformOEE's performance alert system. ActNow™ can be an alarm shown on the screen or can be coupled with MyAlert™ to communicate performance problems via SMS or Email. ActNow™ tracks performance in real-time against pre-set limits - breaching these limits causes the ActNow™ alarm to display signifying that some intervention is required in order to preserve OEE performance levels. MyAlert™ is configurable real-time Alerts for events occurring on the line. Create unlimited profiles to filter the required alerts to the right people, Engineers & Support personnel. Confirm ownership, action and closure.
Back to Top
Loss Warnings
Access to process, system and equipment parameters allows prediction of potential OEE Losses, enabling action to be taken in advance, and preventing the actual occurrence of the OEE Loss. Don't merely report on OEE losses - predict the event and prevent it !
Back to Top
SPC Analysis
Real-time SPC Statistical Analysis of both OEE and non-OEE parameters allows management of process parameters (e.g. product weights, giveaway, process temperatures, material levels, etc.) and prediction/prevention of OEE losses, unplanned outages and parametric drift.
Back to Top
DMAIC Module
PerformOEE™ provides an additional, optional software module Accelerate based on the Six Sigma DMAIC approach which manages Continuous Improvement projects through the DMAIC (Define, Measure, Analyse, Improve, Control) process. This Measurement module is directly linked to PerformOEE™ to provide benchmarks, historical and current performance information.
Back to Top
Quality Checklists
Use PerformOEE™ for online quality and routine checking. Create customised checklists. Increase quality compliance and report on compliance quality checks.
Back to Top
CMMS & Checkweigher
The PerformOEE™ software can integrate with most CMMS systems to help the user maximise the interaction of Maintenance with Production. Based on preassigned events in PerformOEE™, Work Orders can be raised automatically within the CMMS, avoiding the possibility of missed work order requests or the need for duplicate data entry. Checkweigher integration can be used to analyse weights in real-time and manage product giveaway. Metrology information can be fed to the software to monitor critical process or product parameters and avoid out-of-specification events.
Back to Top
ERP & APS
PerformOEE™ can be integrated with all major ERP & APS systems to help the user maximise the impact of all three systems at the one time.
Back to Top
21 CFR Part 11 Compliant
For businesses in regulated environments such as pharmaceuticals and medical devices, which require compliance with 21 CFR Part 11 for electronic signatures and system monitoring, PerformOEE™ provides this functionality and can be validated accordingly.
Back to Top
Got a question? Need help improving manufacturing performance?
Get In Touch.