In almost every industry and region, the product market is a reflection of the present globalization. The current competitive pricing tactic is paving the way for several factors, including product quality. However, enhancing product quality attributes isn't new, although it has taken a more scientific advancement. Over the years, many developments have been advanced to ensure adequate quality control and management. While quality has been defined in several ways, the most emphasis is placed on user satisfaction. A product is generally regarded as good quality when its components meet customer needs and expectations. However, one element is vital for ensuring quality, efficiency, and performance – Production monitoring for the production or manufacturing business.
A product is generally regarded as good quality when its components meet customer needs and expectations. However, one element is vital for ensuring quality, efficiency, and performance – Production monitoring for the production or manufacturing business.
What is production monitoring?
Your manufacturing and factory managers need to be accountable from start to close. Production monitoring involves conducting an on-site product inspection each day for your production. This means inspectors or factory managers will inspect your factory, implement specifications, select product units at random to analyze, identify and remove defects. The data collection and process monitoring will offer you daily reports concerning quality and the manufacturing process for good management and control. Production management ensures product consistency and keeping to your specification.
OEEsystems is a leading performance improvement software and expertise provider for many factory managers globally under pressure to deliver continuous improvement. In the present challenging climate, performance analysis using production data, quality data, and real-time monitoring is vital to identify opportunities for continuous improvements. OEE software is an excellent performance management resource for production supervisors, line operators, maintenance engineers, operations managers, and financial controllers. Equipment effectiveness, machine utilization, and real-time monitoring are adequate for ensuring continuous improvement in the supply chain and guaranteeing best practices; OEE software can help your business reap enterprise benefits.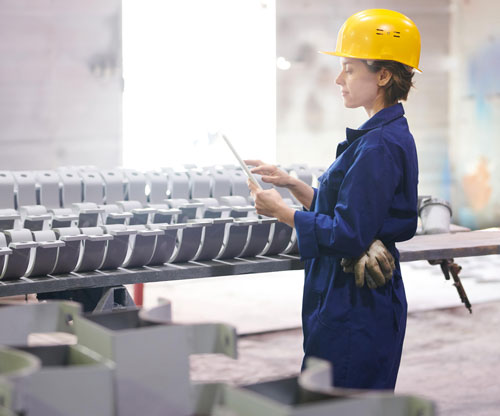 What is the importance of production monitoring?
One thing common among most factories is that problems do occur anytime to affect production. Even for the most organized factory, problems such as poor product quality, accidents, and other setbacks occur. Troubleshooting to fix problems can be time-consuming and affect the production time, so production monitoring software is essential for manufacturing businesses. Although an inspection may offer a quick view of a product during any manufacturing cycle stage, production monitoring offers a holistic view of everything happening throughout the facility.
Why you need production monitoring?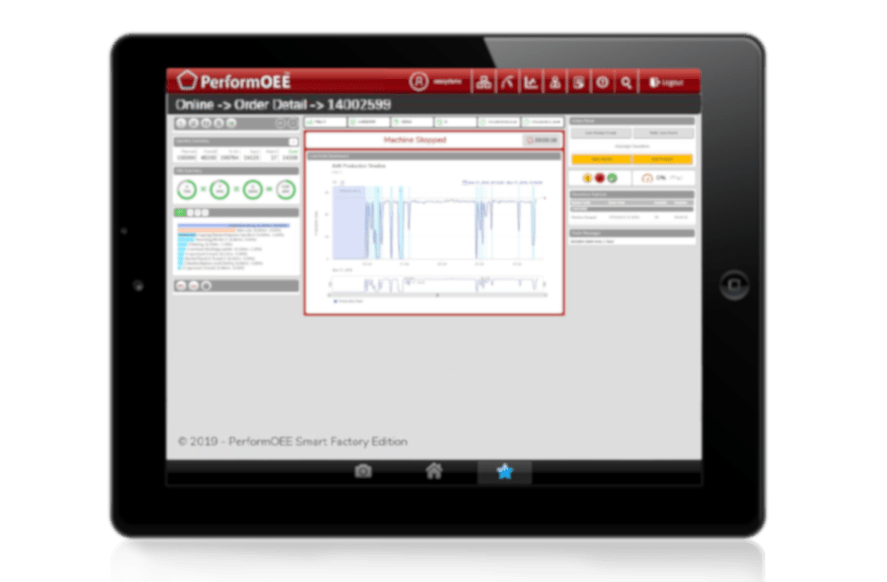 Production and downtime tracking is part of the real time manufacturing process. For example, our OEE software performs data collection from integrated systems and equipment and offers additional user data. The software features include quality monitoring, determining root causes with downtown tracking, automated alerts, notification, etc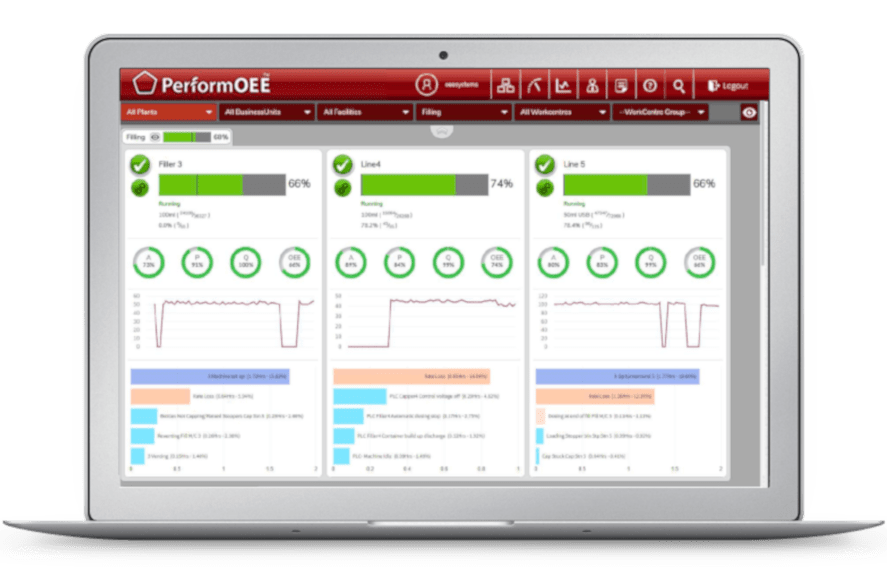 Production Monitoring & Control in Real Time
Real time monitoring and control enables teams to respond appropriately to issues related to production. Machine operators can identify bottlenecks in real time for continuous improvements. A proactive team can manage and fix problems effectively and efficiently.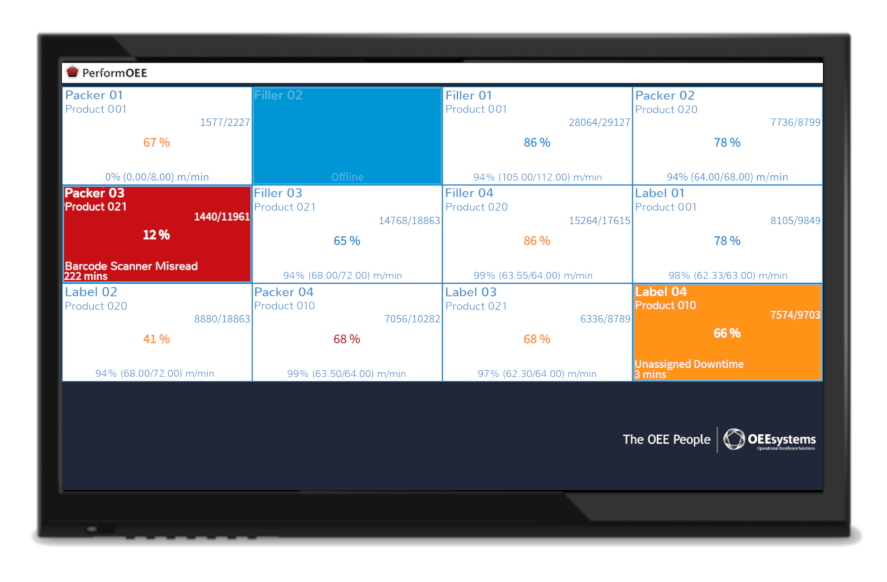 Visual Factory Departmental KPI displays
The production monitoring visual factory highlight enables the implementation of fit-for-purpose displays to support factories and manufacturing departments. This way, you can avoid common frustrations like shipping delays since production monitoring like production inspection can help track total parts created, parts remaining to guarantee no delays in meeting customer expectations.
Factory Monitoring System
Automation in the production industry has gathered pace recently, with technology and electronic advancement playing a crucial role. Most industry players are moving to partial or complete process automation based on their requirements and budget. Factory monitoring systems help increase overall production volume, efficiency, and functioning speed.
The system helps determine the machine's state and working capacity. When installed on your shop floor, the system will report the machine's production to custom software.
What refers to the monitoring of actual production?
Production monitoring systems are designed to record overall production performance in real time. The monitoring systems collect production data from various production line sources to managers and staff working on the line. The data collected is then used to enhance production line efficiencies. PerformOEE is one of the most used systems by several manufacturing businesses today.
The system designed by OEEsystems is one of the best software to measure the gap between the potential and actual performance of a manufacturing process or unit.
Request your Consultation Today!
How does PerformOEE™ meet your requirements?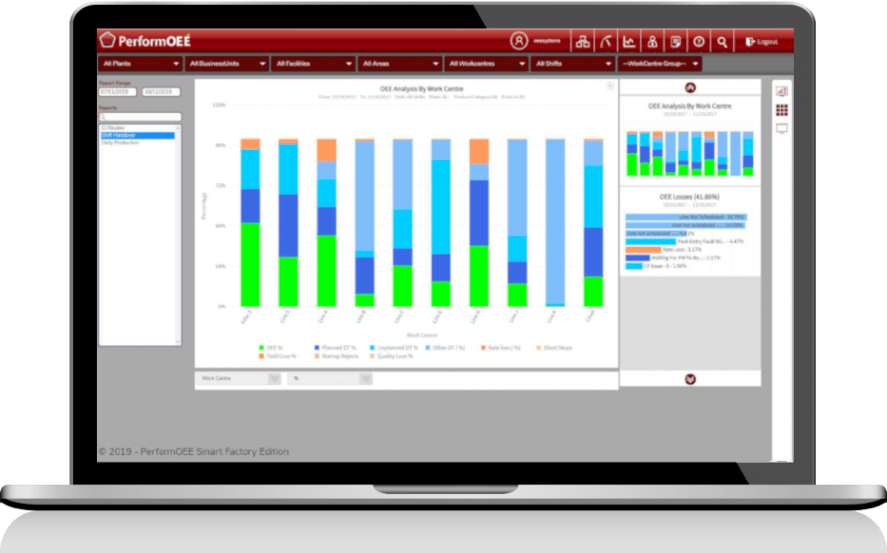 Continuous Improvement Analytics Dashboard
PerformOEE promotes continuous improvement with the click-as-you-think highlight feature. OEEsystems' follow the data' method can help you recognize and explore opportunities for improvement. The CPC Module enables production teams to' lock in your gains.'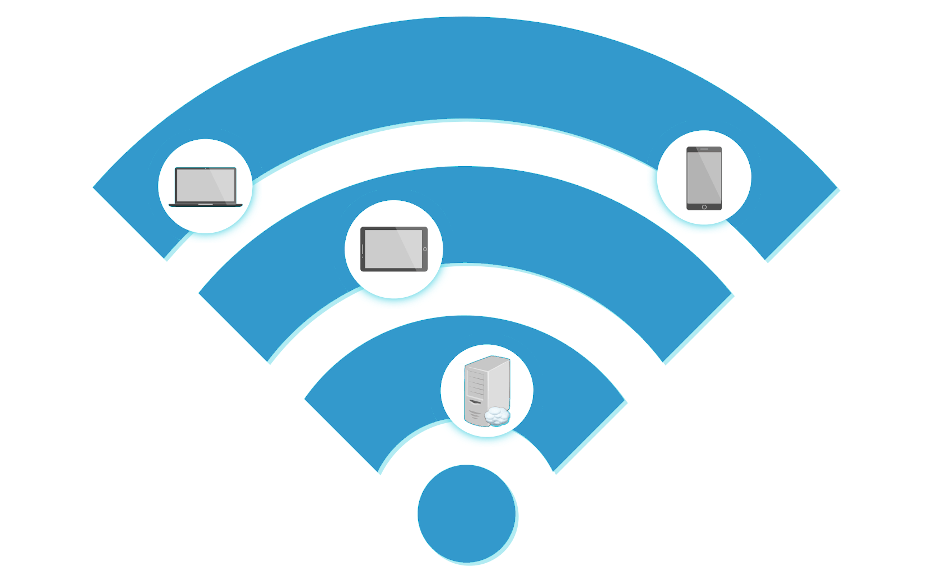 Equipment Connectivity & IT Architecture
Designing a total OEE solution is a challenge for most businesses, and OEE software remains a vital puzzle piece. The challenge may include IT framework, equipment connectivity, and cloud or on-premise integrations with other resources.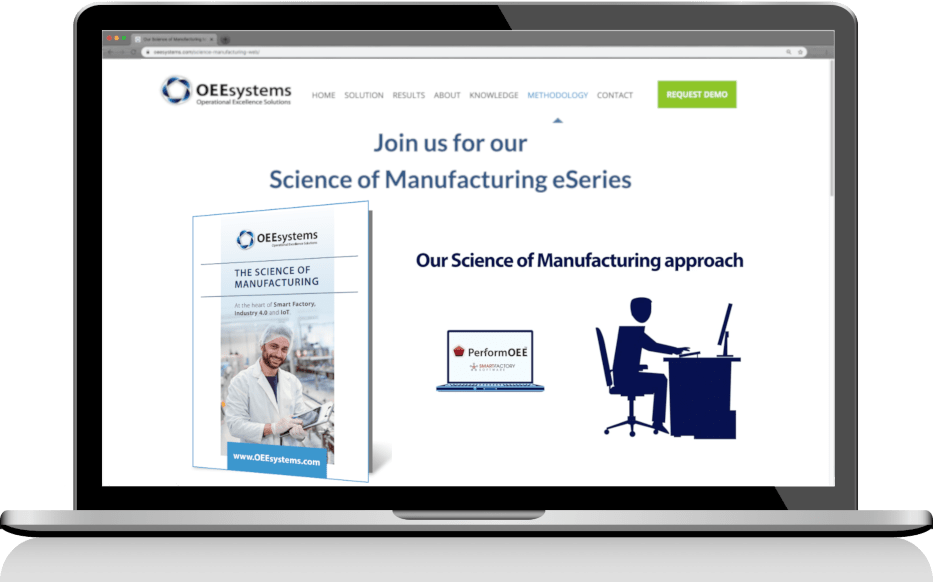 Our Approach - The Science of Manufacturing
OEEsystems' Science of Manufacturing is designed by a proven 10-set principle that combines technical innovation with a particular focus on users and culture. Pocket guides are prepared for an easy read with scheduled eSeries articles to successfully deliver programs that promote continuous development based on data-driven technical and cultural development.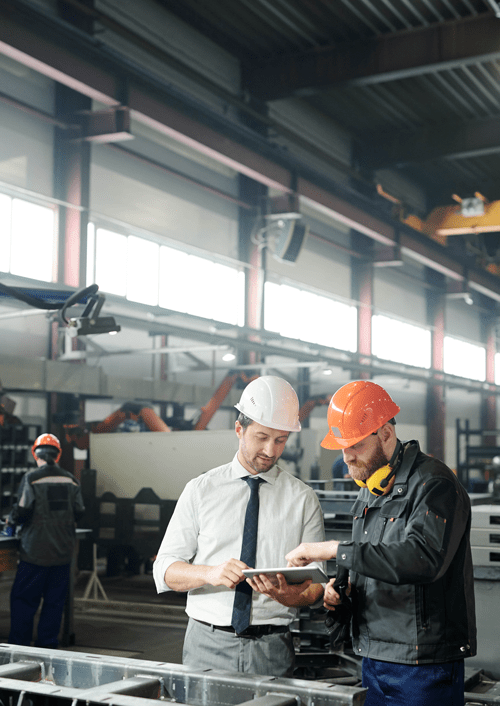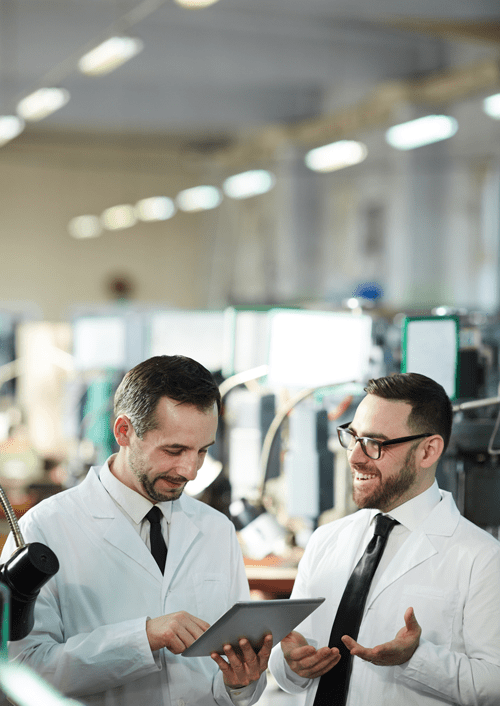 OEE software helps businesses improve their overall final product, focusing on quality, performance, and access. Your production equipment may not meet the highest standard, or your machines are incorrectly configured. In some instances, it could cause some process areas to drag production or defects caused by operator mistakes. If you are not meeting optimum production levels, it may be due to several reasons. Possibly machines are not operating at high levels or overestimating production efficiency or idle times over machine availability.
The availability of your machines factors any time lost due to unexpected stoppages. However, managing to optimize all key areas means efficient equipment, correct maintenance of machines, and good staff training. While these are significant indicators for your business, if your OEE software reports anything less, you will have to take action and resolve any potential issues with your system.