Smart Factory OEE Software from The OEE People

PerformOEE™ is for…

Click on any of the icons below to see how an OEE software solution can best help you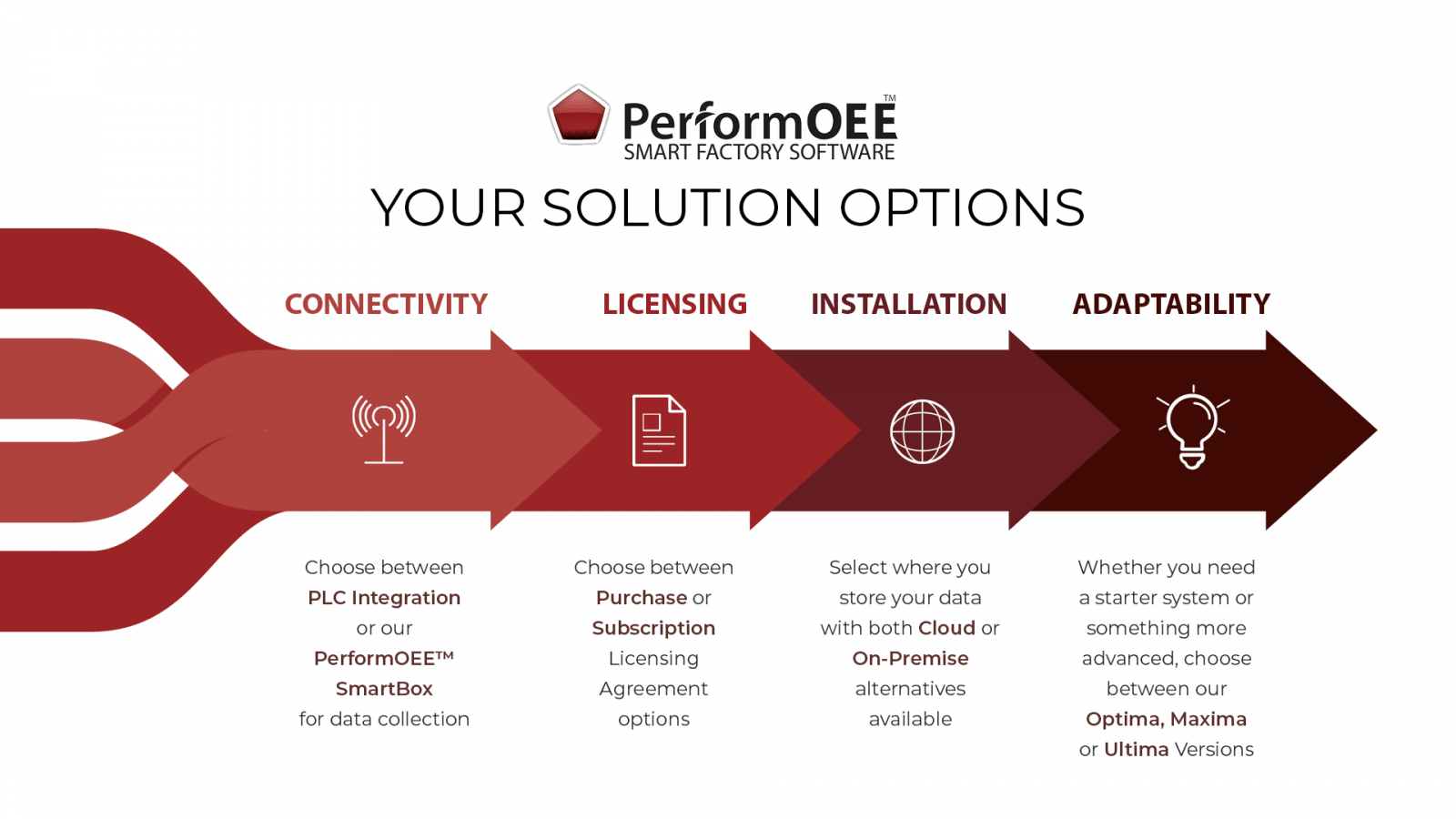 PerformOEE™ gives you real-time Production Monitoring & Control by highlighting production performance issues and enabling your team to respond in the right way. 
As your team becomes more proactive, issues are managed more effectively or eliminated entirely.
Features include slow running detection, APQ and OEE performance, OEE Loss and live time-analysis display, product current state.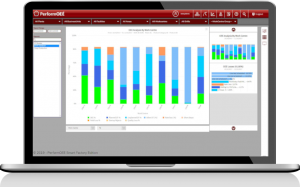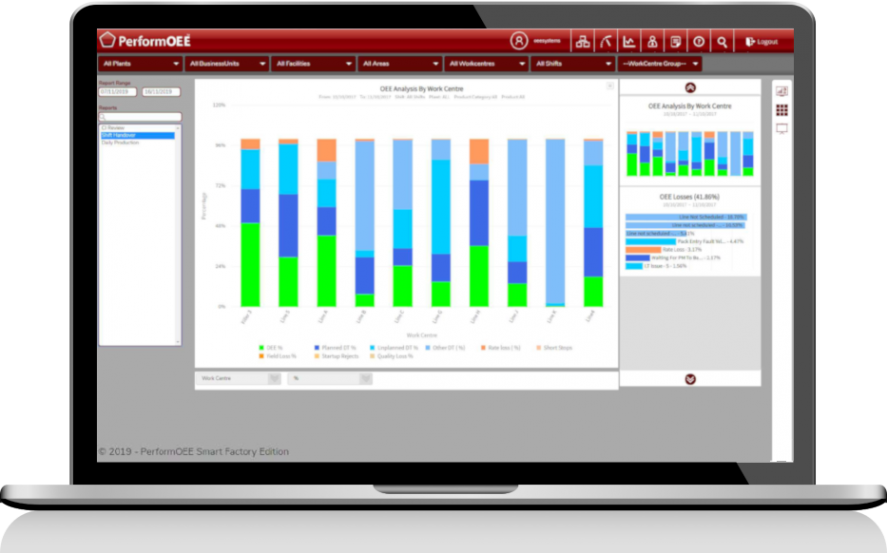 Continuous Improvement Analytics Dashboard
PerformOEE™ supports Continuous Improvement with its 'click-as-you-think' Big Data drilldown capability.
Our 'Follow the Data' approach identifies your improvement opportunities.
Our CPC Module enables your improvement teams to 'Lock in your Gains'.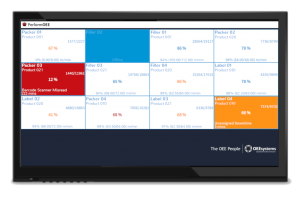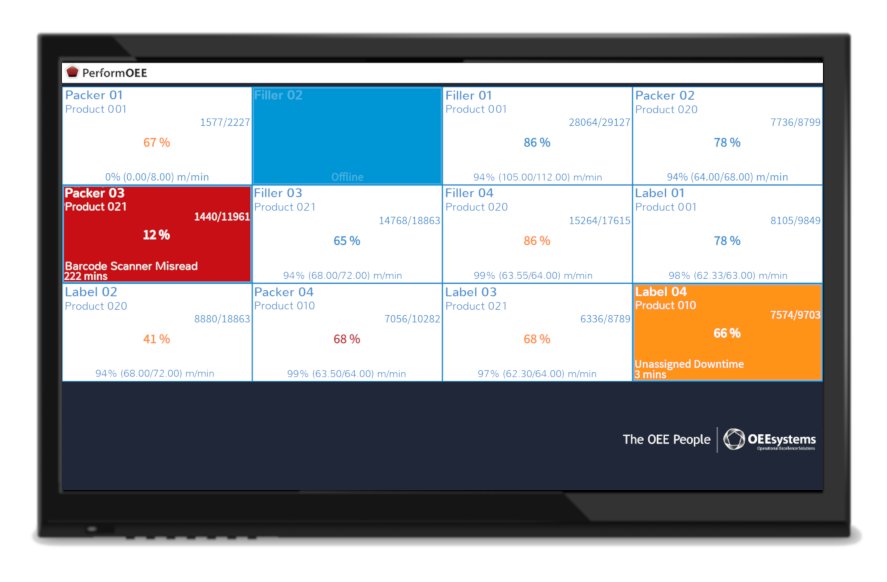 Visual Smart Factory Departmental KPI Displays
PerformOEE™ Spotlight delivers Visual Factory for your Manufacturing Operations enabling the deployment of fit-for-purpose displays in your key Manufacturing and Support Departments.
This enables your team to become more proactive and respond to issues in the right way. Example screens such as current process status, project target status, breaches, and CPC trending status.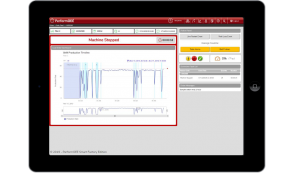 Downtime Tracking with Quality Control & Order Progress
Downtime, Quality & Order tracking as part of real-time monitoring throughout your process, delivering all the functionality of MES with these added benefits. PerformOEE™ collects data from equipment, and integrated systems while also empowering the user to record additional information.
Features include user instructions, downtime tracking with root cause identification, quality monitoring, shift-log notes and actions, automated alerts & notifications, Short Interval Control & CPC Alerting with escalation.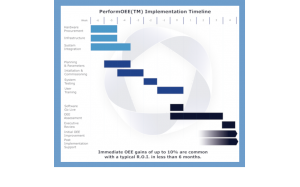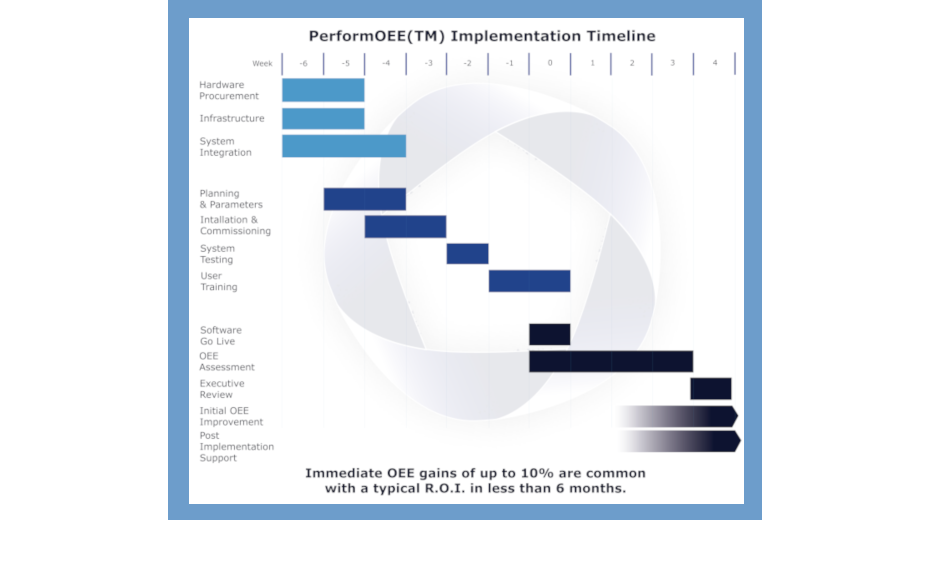 Equipment Connectivity & IT Architecture
We understand the challenges you face when trying to design a complete OEE solution and that software is one of the key pieces. Being cloud based lets you track your performance measurements on a variety of mobile devices. Our software solution gives you real time alerts to keep your process sharp.
Talk to us about your OEE Project and speak with our system architects in relation to challenges such as Equipment Connectivity, IT Architecture, Cloud or on-Premise and integrations with other systems.
We've been through it so many times we hope can help you make faster progress.
Just some of our OEE Software Benefits
FEATURES
An automated, accurate, real-time data collection OEE software solution providing complete process visibility across any device.
OEE Software Features
FUNCTIONALITY
PerformOEE™ is a powerful, flexible, user-friendly, quality data solution for managing real time operational performance improvement.
OEE Software Functionality
OEE Software Testimonials
In all, we achieved a 29% increase in output and a corresponding 20% increase in OEE. This success led us to implement PerformOEE™ across all our lines.
Rob George, Asset Care Manager,
CooperVision UK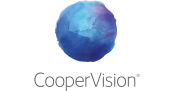 Our OEE score has increased by more than 10% and is on track to deliver the same again over the next twelve months.
Pete Twiss, Site Manager,
Müller Wiseman Dairies

Got a question? Need help improving manufacturing performance?
Get In Touch.