Time is money, and unplanned downtime is costing you dearly. In fact, it costs American companies an estimated $50bn each year. 
Therefore, taking a proactive approach to machine maintenance within the manufacturing environment is a responsibility that all production supervisors, operations managers, plant controllers, maintenance engineers, financial controllers, and business owners must accept. After all, knowing how to successfully reduce production downtime could give you the competitive edge needed to finally unlock your potential.
OEE Systems can help you prevent costly unplanned downtime and keep machine performance levels at their highest value to promote a better supply chain and stress-free manufacturing.
The True Cost Of Unplanned Downtime
Equipment failures and manufacturing downtime are sadly very common problems facing most companies in the manufacturing industries. However, gaining a clear understanding of machine downtime will show you why it's imperative to protect equipment and data more effectively. Aside from the financial losses, which can cost tens of thousands per hour, downtime in manufacturing will;
Cause a mental disruption that is likely to slow productivity within the manufacturing plant for the rest of the day,

Run the risk of damaging stock or machinery, which includes escalating problems relating to equipment failures,

Have a knock-on effect that transcends manufacturing arenas to disrupt office staff, in-store teams, and other employees,

Increase your stress levels due to the threat and fear of future unexpected downtime episodes,

Put you at risk of losing customers or seeing your reputation fall due to unfulfilled orders and extended lead times.
Many companies significantly underestimate both the direct and indirect damage caused by unplanned downtime. Whether you have previously suffered from its impact or not, now is the time to regain control of operational efficiency.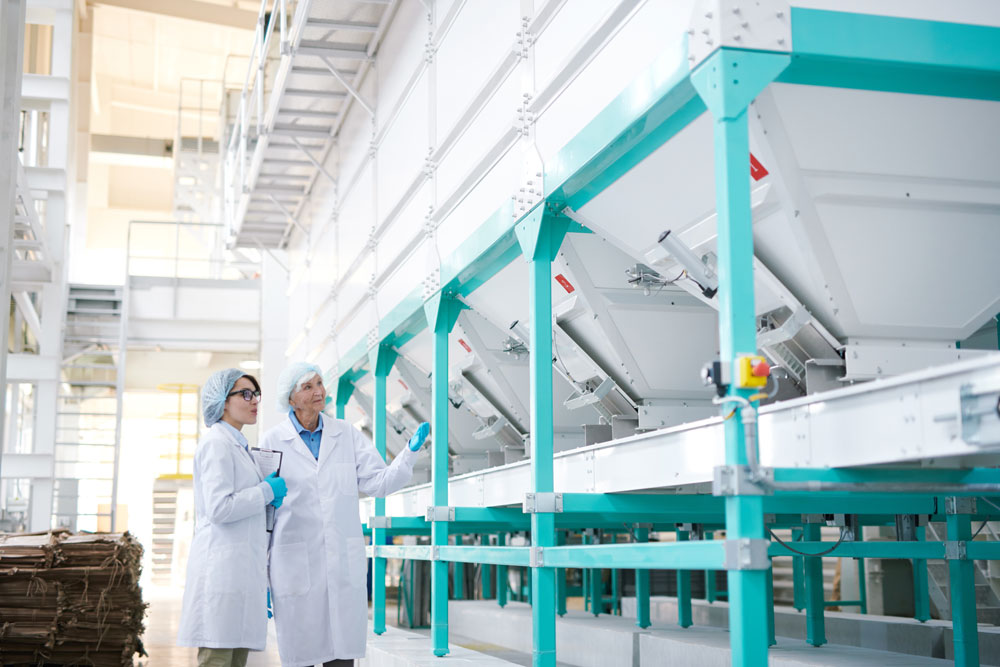 The Main Cause Of Machine Downtime
Whether it's for four minutes or four hours, downtime occurs for several reasons, including a loss of power from the grid or sudden staff absences. In the majority of cases, though, unplanned downtime is attributed to OEE and inadequate machine maintenance. if you wish to eliminate unplanned downtime, an understanding of Overall Equipment Effectiveness will be vital.
OEE is broken into three main areas, each of which are given a percentage score with the three numbers being averaged out to determine an OEE score. It is a condition-based monitoring tool that can deliver accurate insights into the performance of any manufacturing equipment. The three metrics that can be tracked are;
Quality,

Availability,

Performance.
In truth, it's almost impossible for all three aspects to run at 100%, which is why you will experience some manufacturing downtime. Still, when one or more of those three strands isn't at the desired level, you will suffer from slow productivity within the production line. Left untreated, it will usually lead to equipment failure and unplanned downtimes. As such, inferior maintenance and monitoring are the main causes of downtime.
Ultimately, reactive approaches will cost your manufacturing business a lot of time and money. Conversely, predictive maintenance powered by highly visible real time machine data can stop hardware failure, lost production time, and a host of related downtime issues.
While investing in the right manufacturing machinery and parts is pivotal too, monitoring the performance of all equipment is often what allows a company to reduce downtime and keep the operations running smoothly – shift after shift, year after year.
The Answer: Predictive Maintenance Solutions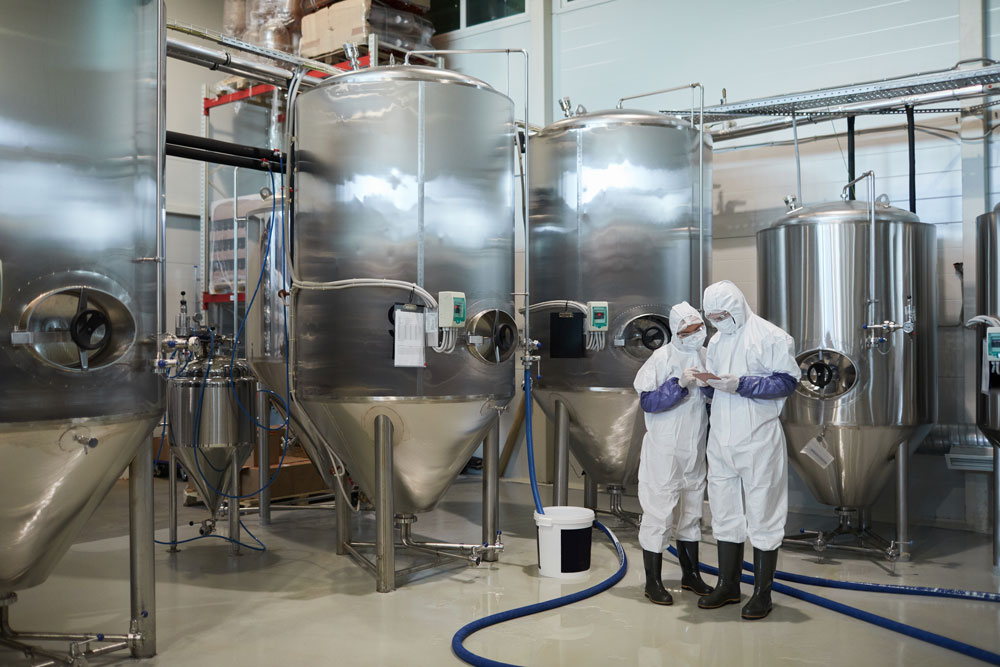 When looking for ways to reduce downtime, manual methods are unlikely to yield much progress. Instead, using an automated service that can monitor productivity levels and the efficiency of all equipment within the manufacturing industry should be deemed the only viable option. PerformOEE from OEEsystems is the perfect all-in-one solution.
The powerful preventive maintenance software solution can be integrated into your manufacturing workplaces to provide several key deliverables. Some of its key features include;
Automatic Machine Downtime Tracking in Real-Time, with a friendly user interface and simple presentation that makes it easy to monitor feedback from manufacturing machinery across a wide range of metrics.

Reliable Downtime Root Cause Analysis that will identify why downtime events have happened, which subsequently enables you to stop repeat situations while also ruling out problems caused by human error and outside issues.      

Automated Machine Downtime Alerts & Reporting that embraces machine learning and other advanced technologies to notify you of individual incidences and patterns that could cause unplanned machine maintenance.
Introducing these tools into the manufacturing process can transform a reactive approach to equipment issues into a form of preventative maintenance. By alerting operators to problems before they cause an outage, you'll suffer less downtime and fewer unplanned stops with immediate effect.
The data gathered through machine learning models will allow you to implement quick responses and introduce planned downtime to save money compared to seasonal maintenance and promote more sustained production rates than the practice approach that would be used when unplanned downtime occurs.
What Can Downtime Tracking Do For Your Company?
As well as allowing your business to reduce machine downtime and arrange scheduled maintenance based on real-time results relating to the OEE of your equipment, the PerformOEE systems will put you in true control of productivity and data management.
Some of the ways it'll help your business include, but are not limited to;
Automate downtime tracking in a way that is tailored to suit your business, thus enabling you to be proactive rather than reactive by putting maintenance schedules in place while simultaneously identifying a potential future downtime event before it happens.

Measure productivity and efficiency with real-time results to know exactly where your business stands. Moreover, accurately tracking and spotting shifts in performance levels will quickly highlight the source of downtime as well as the total cost – including indirect influences on your shop floor.

Know the biggest root cause of downtime, along with the improvement actions that must be taken to restore production levels. Most manufacturers find that understanding the frequency and duration of an unexpected event can subsequently help them minimize the level of lost revenue.
Utilizing the right software and tools doesn't only protect manufacturing equipment and prevent unplanned downtime, it gives you a far better understanding of OEE from the factory floor to the boardroom. In turn, you can quickly decipher whether your equipment currently delivers value for money and the desired production levels.
And, if not, you'll be able to look at scheduled downtime and alternative ideas including equipment upgrades and operator training to keep your manufacturing teams ahead of the competition.
Contextualizing Downtime In Manufacturing With OEE Tools
It is impossible for a company to maintain perfect OEE, so when looking at downtime in manufacturing, it's imperative that you understand the context of each downtime event. This means appreciating and monitoring a number of key factors ranging from downtime reasons to how long outages lasted.
A little planned downtime can be expected in every shift due to human errors and actions that require production to slow. Examples of this include staff changeovers, tool changes, cleaning, or personal breaks. By tracking the time, duration, and reason for each downtime event, you can begin to paint a far clearer image of your daily scheduled downtime. In turn, predictive maintenance and additional steps can be taken to improve workflows.
Furthermore, when you demand forecasting by utilizing all available data from your software, you'll take a huge step towards building a visual factory in which everything from machine jams to time consuming repairs will be factored into your ongoing predictive analytics. When data guides your next decisions, you can successfully reduce unplanned downtime like never before.
The Practical Rewards Of Reduced True Downtime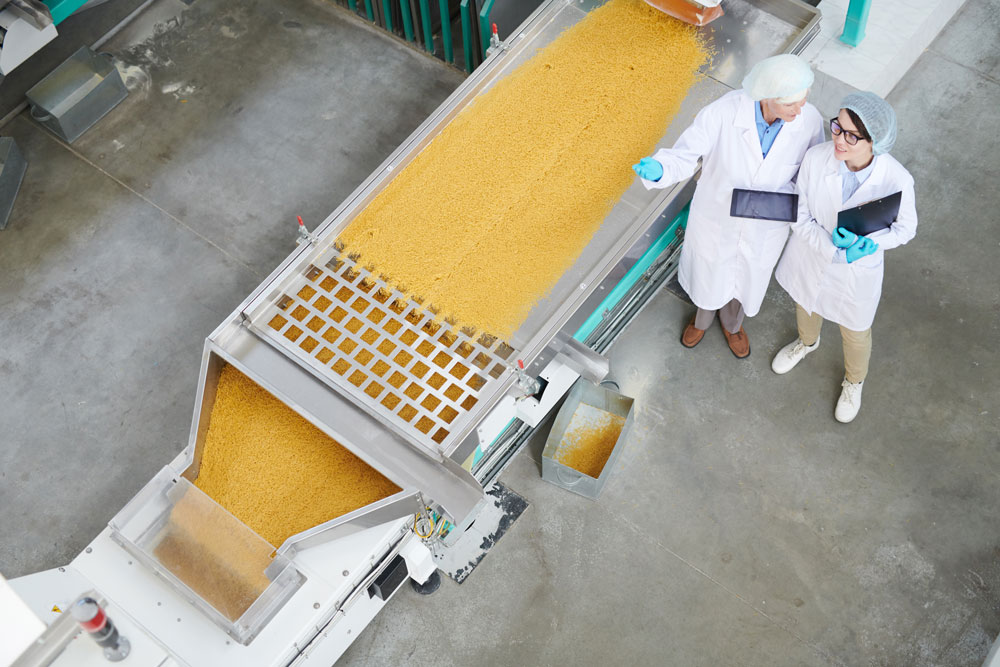 Appreciating the role that data tracking can play in preventing downtime events and managing the supply chain is one thing. As a business owner or production supervisor, though, it's equally important to understand the true incentive for reducing downtime in manufacturing.
Some of the most telling factors to consider are;
Workers are less stressed when manufacturing downtime is kept to a minimum, which

can boost production speeds for 41% of workers

too,

When switching to planned downtime rather than reactive methods, plants are better positioned to extend the lifespan of machinery,

When machinery is less prone to manufacturing downtime, the frequency of human errors will also fall,

Efficient equipment and machinery will also save energy to generate financial savings and reduce carbon emissions,

Companies that experienced unplanned downtime on a less frequent basis will face fewer problems with other matters like order fulfillment.
Whether looking to transform your plant into a smart factory or simply improve the efficiency and culture of your work environment, utilizing production data through OEE software will put you on the path to building a better business.
Put An End To Equipment Failures Today
Implementing predictive maintenance into your daily operations won't suddenly guarantee 100% efficiency on a 24/7 basis, but it will reduce downtime with significant results. In turn, you will experience an upturn in productivity, efficiency, employee engagement, and operational costs for immediate and sustained success.
Take the first steps to overcoming unplanned downtime by discovering the best software for real-time predictive analytics with OEEsystems today. Get in touch or arrange a quote to see how affordable running a Smart manufacturing plant can truly be.