Collecting data has unquestionably become a hot topic in modern business. Whether it's raw data relating to customer trends or production data for monitoring daily operations, securing and assimilating as much information as possible will ultimately help boost your bottom line. When it comes to manufacturing processes, machine data collection is the best way to keep your operations running smoothly throughout 2022 and beyond.
Given that manufacturing contributes over 10% of the national GDP, ensuring that your endeavors are in the best possible health is a vital step for staying ahead of the competition, ensuring smoother productivity, creating a better company culture, and keeping clients happy.
This quick guide to machine data collection will answer a range of key questions, including but not limited to;
What is machine data collection?

What data points can be collected?

What can machine data achieve for your business?

Why is automated data collection better than manual efforts?

What machine tools can be used for collecting data?
When looking for ways to establish more efficient processes in the manufacturing settings and beyond, machine data will be your greatest ally.
What Is Automated Machine Data Collection?
The SimpleLearn definition states that data collection is "the process of gathering, measuring, and analyzing accurate data from a variety of relevant sources to find answers to research problems, answer questions, evaluate outcomes, and forecast trends and probabilities". While data collection processes can provide valuable insight into a wide range of business matters, machine data collection assimilates information relating to multiple components of every machine asset in your manufacturing plants and factories.
Machine data collection, which is often abbreviated to MDC, forms a key feature of modern business and can be implemented to achieve many great things. A few examples include;
Improve production speeds in manufacturing areas,

Help digitize your production process and move towards Smart manufacturing,

Monitor the overall efficiency of equipment and production processes,

Schedule downtime before large repair costs surface,

Streamline decision making for business processes and save valuable time for associated team members,

Integrate with web sales and the shop floor to manage order fulfillment,

Reduce operational costs by knowing when machine asset performance has fallen,

Promote a safer working environment by automating some aspects of risk assessments,

Transform data into valuable insights that keep your employees on the same page,

Increase your confidence levels by removing the guesswork from the equation.
Machine data collection can be used on all the different machines within your plant or factory while you can subsequently leverage data to improve your operations through enterprise resource planning and quick responses to operational data.
In short, the collected data will help you manage a better manufacturing factory. Given that this is the backbone of your operation, it'll indirectly influence every environment from offices to the shop floor and order fulfillment teams. For those reasons, it is one of the most important ingredients in the recipe for running a successful venture spearheaded by both short-term improvements and long-term stability.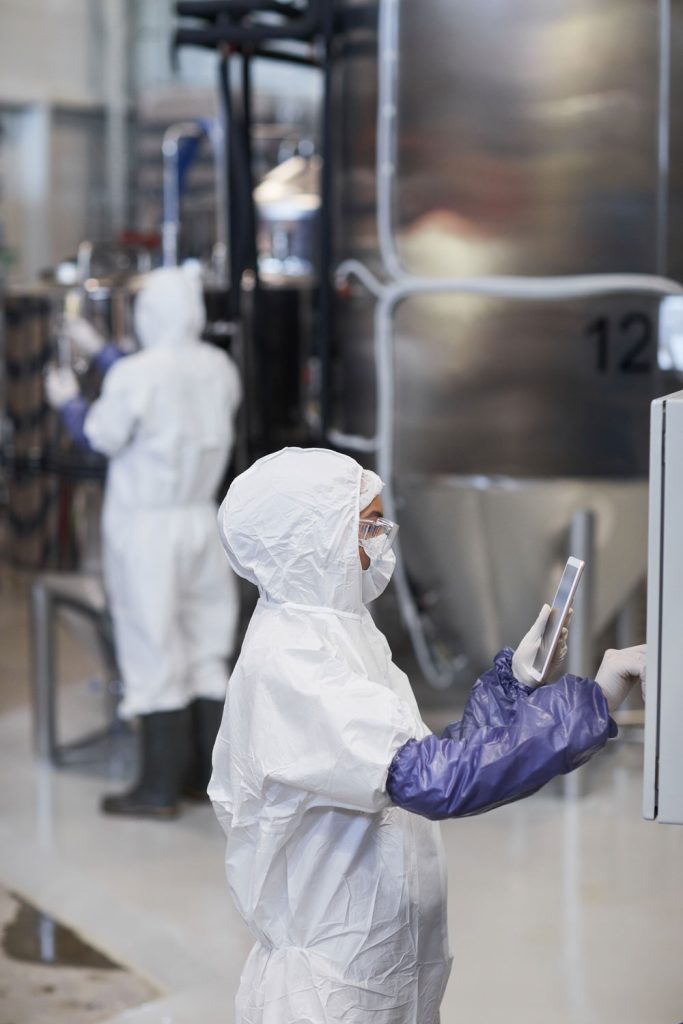 Automated Machine Data Versus Manual Data Collection
By now, the importance of machine data collection should be clear. However, deciphering the best method for completing this task is a challenge that all production supervisors, operations managers, plant controllers, maintenance engineers, financial controllers, and business owners should look to master. One of the big questions is whether to choose machining data or use humans for gathering data.
The benefit of collecting data through humans is that you can start right away and avoid any initial outlay. However, manual data collection cannot match the quality of an automated machine asset. When taking the manual approach, your workers will capture only a fraction of the appropriate data. Moreover, they will experience time lags and inaccuracies – not least because the information will subsequently need to be transcribed before it can be analyzed. By the time issues have been identified, the company may already be faced with the fallout.
Conversely, machine data collection will provide far better results. The accurate data capture of all production data through computerized maintenance management systems will subsequently facilitate better analytics to spearhead your progress in the factory, on the shop floor, and in the online arena. As well as avoiding human error, machine data represents a real-time snapshot of your operations, which consequently allows decision-makers to identify issues and take the appropriate action far sooner. 
Whatever data points you are trying to track, the automated approach facilitated by machine monitoring is the far better solution. Whether used in a preventative maintenance strategy or manufacturing execution system, the practicalities will save time and money.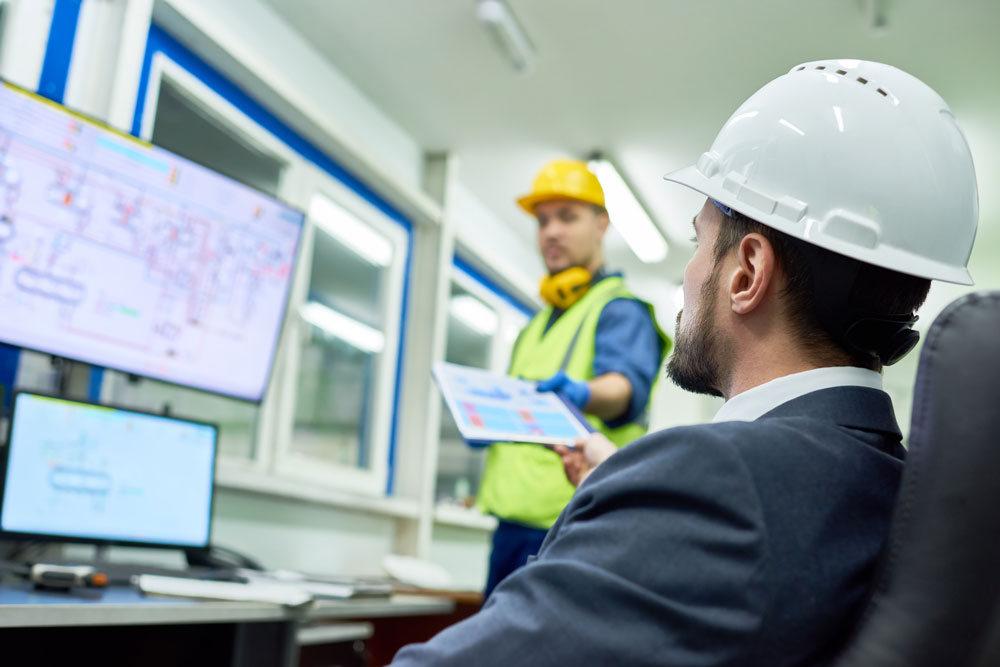 How To Utilize Computerized Maintenance Management Systems
When using CNC machines, manually coding data points will slow the processes and cause inaccurate reporting. This is especially noticeable when it comes to machine maintenance as calendar scheduled maintenance is often ineffective from a cost perspective while reactive maintenance means that you've often allowed problems like catastrophic tool failure to impact daily productivity.
Therefore, using a CMMS (Computerized Maintenance Management System) is in the best interest of both the equipment and the operators as it produces real-time machine data while requiring minimal human input.
Dedicated OEE software solutions offer the best solution. Not only do they automate business processes attributed to machine data, but they also deliver a range of useful tools such as notification and workflow triggers. This ensures that your CMMS will identify any machine-based issues with immediate effect.
Take a second to imagine a world where automated machine monitoring enables you to spot and manage equipment malfunctions courtesy of accurate real-time data, and you'll immediately understand why a CMMS powered by OEE software is advised for manufacturing plants of all shapes and sizes.
Threading Machine Asset Data
Collecting operator data and threading the underlying data into a system will create smooth operations. however, you must first determine your data structure and think about the metrics that you wish to capture.
Machine data manufacturers enable solutions that can be used to collect a range of usage and condition data metrics. Some of the most common points are;
Regression metrics – Mean Absolute Error (MAE), Mean Squared Error (MSE), Root Mean Squared Error (RMSE), and R² (R-Squared).

Classification metrics – Accuracy, Confusion Matrix, Precision and Recall, F1-score, and AU-ROC.
Threading this data with real-time results ensures optimal machine utilization and can transform reactive maintenance into a proactive approach. Again, it will also assist the manufacturing operation to know that maintenance team members have all the necessary information to implement smart changes. Crucially, it saves you time and money while simultaneously removing the threat of human error.
Machines produce hundreds of data captures every second, which is something the outdated manual methods simply cannot do. As well as maintaining equipment with great results, your machine assets will continue to deliver improved performance levels on a daily basis. it will subsequently give you a deep competitive advantage, regardless of which industry you're in.
Using Machine Data To Modernize Your Business
Learning to manage processes and keep equipment running at full health isn't the only upgrade that you wish to make. Still, machine data begins the transition of digitizing the business and can be integrated with ideas like remote device management and cloud-connected systems on the shop floor or office.
If you're worried about the perceived costs, though, it's best to choose a system that allows you to focus solely on machine data for now while retaining the ability to upscale over time. After all, overspending and poor cash flow is a leading contributors in over 82% of failed small business ventures. Finding a solution that will save money in the long haul without encountering huge initial outlays will be key.
Whether opting for a simplified solution built solely for monitoring machine asset data or a more advanced solution that looks at combined data across all business settings, a professional machine control system installation allows you to embrace the possibilities of machine monitoring right away.
Connecting your machines through both wired and wireless solutions will form the first step towards facilitating the machine data digital thread in style. From here, data can be extrapolated and contextualized to carry far greater meaning to your overall manufacturing procedures. it subsequently lays the foundation for you to consider further tech updates over the years to come – from IoT to increased automation.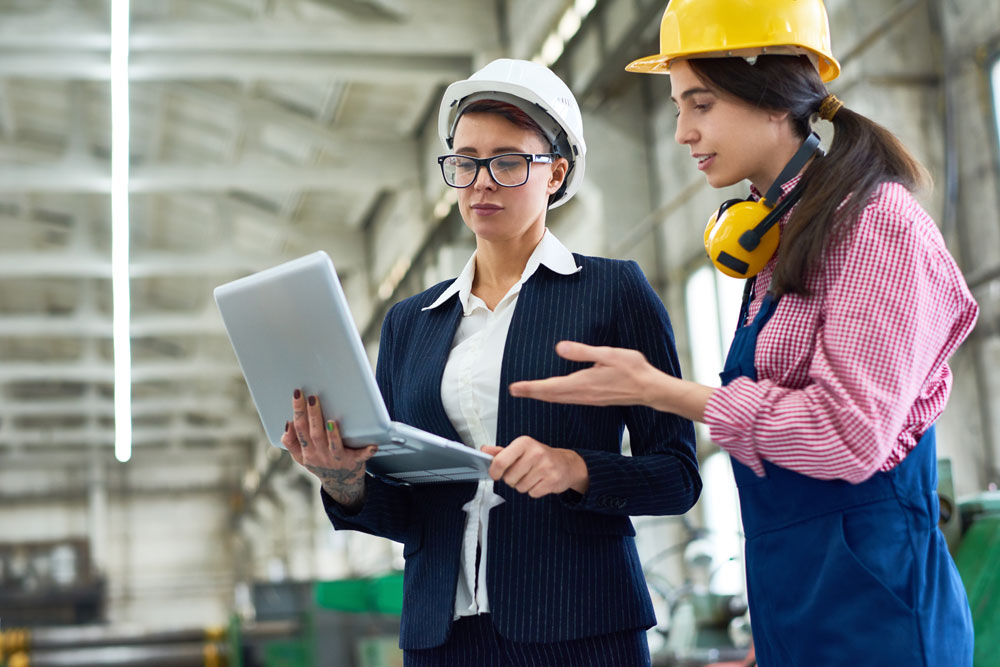 Wrapping Up Machine Data Collection For Production Data
If you are not currently using machine data collection within your business operations, now is the time to start. From plant managers analyzing downtime to project managers using data points to understand what products or machines need prioritization, the versatile application of data collection can work wonders for the business. 
Moreover, with big data growing at a rapid rate (from $14bn in 2019 to a forecasted $68bn by 2025) across other areas of business, capturing data to promote efficient processes is only the beginning of unlocking the full potential of modern tech and automation. In short, machine data opens the door to leaner processes and increased profit margins.
To learn more about data-driven manufacturing and how you can collect more data relating to your machines, contact us today.