PerformOEE™ Software is for Maintenance Technicians
Would it help you if . . .
Real-time data collection from machines, lines and processes could distinguish between equipment reliability issues and process related issues.
Information collected is categorized by Reason and Function of the equipment.

Real-time data collection of alarms, warnings and settings from machines, lines and processes provides detailed and accurate equipment reliability information.
The information collected is categorized by reason and function of the equipment and kept historically feeding analytical and trend reports.
Full live visibility of all equipment status highlighting poor performance, excessive unplanned issues, monitoring continuous process control which enables you to react in a timely manner and plan early intervention to avoid losses.
Continuous Process Control can be used as a predictive tool to give advanced warning of potential issues.
Breach Management highlights persistent offenders that can then be the subject of proactive intervention.
Capability to record issue related Shift Log Notes and Actions as well as potential integration with your CMMS.
Using Maintenance Dashboard for standard reviews you will easily identify your top issues and develop an approach, process and rationale across the team to agree priorities in terms of issue fixing and project deployment.
Maximize uptime and keep disruptions to a minimum by tracking equipment performance and reliability trends with accurate MTBF (Mean Time between Failures) & MTTR (Mean Time to Repair) information at your finger tips.
Capability to run a set of Maintenance/Engineering reports for more detailed analytics.
As you go from an environment of being reactive to being more proactive, you and your team create time to concentrate on opportunities and technologies that will make a very positive impact on Operations.
Software Features for Maintenance Technicians
OEE Software Testimonials
In all, we achieved a 29% increase in output and a corresponding 20% increase in OEE. This success led us to implement PerformOEE™ across all our lines.
Rob George, Asset Care Manager,
CooperVision UK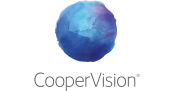 Read Case Study
Our OEE score has increased by more than 10% and is on track to deliver the same again over the next twelve months.
Pete Twiss, Site Manager,
Müller Wiseman Dairies

Read Case Study