PerformOEE™ Software is for Supervisors
Would it help you if . . .
Real-time data collection was in place meaning Shift Handover and Production Reporting was always available & ownership of this information resided with the Frontline Teams?
With real-time views of all production processes available on desktop, handheld device and large display screens, informing you of how each machine, line or process is performing and enabling you to focus your attention to where it is most required.
Proactively check-in with Production and Frontline Teams. Review the Shift Progress Data throughout the day and agree Corrective and Preventative Actions as well as Shift Log Notes and QA Compliance Checklists.
With Real-Time Data Collection, Frontline worker accountability, recorded Shift Log Notes, Corrective and Preventative Actions, you are ready for your Shift Handover and Daily Production Meetings. You can also use a Short Interval Control (SIC) at the center of your Operator Meetings.
Meetings are productive and fast with no surprises and the ability to review and update all information presented.
Work proactively with the Support Teams to agree which issues are priorities. PerformOEE highlights performance issues in real time and enables your teams to respond in the right way ensuring issues are eliminated or managed more effectively over time.
Your Historical and Trend Dashboards enable you to think more about longer term strategies to make changes that positively drive productivity.
By applying our Science of Manufacturing Methodology principles of "Follow the Data", "Whole Story" and "Act on the Data" you play a key role in uncovering the hidden opportunities within your  processes.
You are providing and advising your Team and Management with the facts and supporting the resulting decisions.
Software Features for Supervisors
OEE Software Testimonials
In all, we achieved a 29% increase in output and a corresponding 20% increase in OEE. This success led us to implement PerformOEE™ across all our lines.
Rob George, Asset Care Manager,
CooperVision UK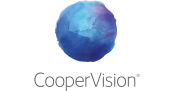 Read Case Study
Our OEE score has increased by more than 10% and is on track to deliver the same again over the next twelve months.
Pete Twiss, Site Manager,
Müller Wiseman Dairies

Read Case Study