PerformOEE™ Software is for Operations Managers
Would it help you if . . .
You could easily access Real-Time performance information & if that data was so accurate that it gave you absolute confidence to drive process improvement?

View all of your production processes with real-time performance data visible across desktop, handheld device and large display screens, informing you of how each machine, line or process is performing. This means you can focus your attention to where it is most required.
Proactively engage with supervisors and peers, collaboratively agreeing actions and their priorities based on accurate data and analytics.
Access fit for purpose Dashboards covering Daily Production Review, Plant Management Reviews and Continuous Improvement analytics. Easily navigate the dashboards with the ability to drill-down and find the answers to any questions raised.
Meetings are productive and fast with no surprises and the ability to review and update all information presented.
Applying our Science of Manufacturing Methodology principles of "Follow the Data", "Whole Story" and "Act on the Data" you play a key role driving improvement within your processes. Review in detail all performance data, including trends to build a comprehensive picture of your process issues. Identify and agree what your opportunities for improvement are.
Accurately size your process opportunities, enabling you to confidently justify investments with accurate ROI (Return on Investment).
Creating more time to move the dial on productivity and putting in place actions, projects and plans that will positively impact your processes and people. Building confidence across Operations about meeting company goals and embedding an agile change culture.
OEE Software Features for Operations Managers
OEE Software Testimonials
In all, we achieved a 29% increase in output and a corresponding 20% increase in OEE. This success led us to implement PerformOEE™ across all our lines.
Rob George, Asset Care Manager,
CooperVision UK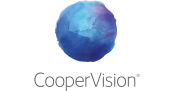 Read Case Study
Our OEE score has increased by more than 10% and is on track to deliver the same again over the next twelve months.
Pete Twiss, Site Manager,
Müller Wiseman Dairies

Read Case Study