PerformOEE™ Software is for Quality Analysts
Would it help you if . . .
Quality issues were highlighted in real-time enabling your team to take the right action. Put in place Continuous Process Control measures for early detection of when processes are going out of control.
Real-time data collection of rejects, alarms, warnings and settings from machines, lines and processes provides the ability to highlight issues and enables the right response.
The information collected is categorized by reason and function of the process and kept historically feeding analytical and trend reports.
Continuous Process Control enables you to track and set alerts based on Quality rules that you set and you can associate a workflow for resolving the issue as it happens.
Replace your existing Quality Checklists with electronic versions. Design and deploy digital checklists such as "End of Shift" or "In Process Sampling" that can be completed by the relevant and responsible person. Each checklist is time stamped and fully reportable.
Using Quality Dashboards for standard reviews you will easily identify your top Quality issues and develop an approach, process and rationale across the team to agree priorities in terms of issue fixing and project deployment.
Ability to distinguish between in process and start up rejects. Capability to run a set of Quality reports for more detailed analytics, including the cost of Quality Losses.
By improving quality at source you are reducing the unit cost of production and the risks associated with quality losses. Improve Customer Satisfaction by demonstrating your commitment to quality giving them continued confidence that they are receiving a high quality product.
Software Features for Quality Analysts
OEE Software Testimonials
In all, we achieved a 29% increase in output and a corresponding 20% increase in OEE. This success led us to implement PerformOEE™ across all our lines.
Rob George, Asset Care Manager,
CooperVision UK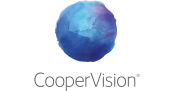 Read Case Study
Our OEE score has increased by more than 10% and is on track to deliver the same again over the next twelve months.
Pete Twiss, Site Manager,
Müller Wiseman Dairies

Read Case Study