PerformOEE™ Software is for Global Operations
Would it help you if . . .
You could provide a comprehensive OEE solution for all your manufacturing plants enabling them to drive improvements and allowing you to agree and monitor the standards.

PerformOEE™ highlights process issues in real-time enabling your facilities to make the right response. 
Combining the Science of Manufacturing principles of "Follow the Data", "Whole Story" and "Act on the Data" your facilities have the tools to identify and work on the issues that will have a positive and measurable impact.
With Shift Handover, Daily Operations, Engineering, Quality, Management and Continuous Improvement Dashboards available, you and your facilities have instant monitoring and insights into your Manufacturing KPIs.
For most manufacturing facilities, OEE is at the heart of Industry 4.0 and Digital Transformation. This is because it combines Technical Innovation and Cultural Development resulting in quantifiable productivity improvements.
As you learn and evolve you can begin to start looking at the different Digital Transformation Technologies driven by verifiable data related to your manufacturing KPIs and therefore will have a real added benefit to your business.
Use PerformOEE as your standard to increase capacity, reduce costs, improve quality and drive Continuous Improvement across your facilities.
Agree standards for OEE, TEEP and OLE across your facilities. Monitor and review a global review dashboard that highlights opportunities.
Understand capabilities across all your facilities and use this information as part of Supply Chain Planning, Resource Allocation and New Product Introduction.
Software Features for Global Operations
OEE Software Testimonials
In all, we achieved a 29% increase in output and a corresponding 20% increase in OEE. This success led us to implement PerformOEE™ across all our lines.
Rob George, Asset Care Manager,
CooperVision UK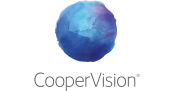 Read Case Study
Our OEE score has increased by more than 10% and is on track to deliver the same again over the next twelve months.
Pete Twiss, Site Manager,
Müller Wiseman Dairies

Read Case Study