PerformOEE™ is for Operators
Would it help you if . . .
Production tracking was fully automated, real-time and accurate? Replace manual data entry and provide your colleagues with the information and reporting they need.

Automated, accurate and real-time production tracking removing the manual task of recording and inputting shift information. Provide your colleagues with the insights and reporting detail they need to guide front line decision making. Take ownership of this data by interacting in real-time on your screen including the recording of your Shift Log notes, being able to open and close Preventative and Corrective Actions and reassigning Downtime Root-Causes.
Focus on and fix those repeated issues that reoccur on every shift confident that the information you are recording will be reviewed potentially a number of times each shift with your supervisor/ production manager. This will create more time for you to focus proactively on productivity and address key issues with your support team, easing the pressure, fixing issues, achieving those targets on a regular basis and key involvement in making change happen.
Communicate and collaborate effortlessly with your team using Shift Logs and Actions. Log your issues or observations, raise corrective and preventative actions. Easily escalate an issue for their immediate attention. Stay connected to your production team. All this information is available to your team in real-time and is reviewed at Shift Handover and Daily Production Reviews, ensuring your voice is heard.
Software Features for Operators
OEE Software Testimonials
In all, we achieved a 29% increase in output and a corresponding 20% increase in OEE. This success led us to implement PerformOEE™ across all our lines.
Rob George, Asset Care Manager,
CooperVision UK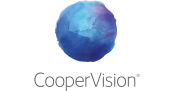 Read Case Study
Our OEE score has increased by more than 10% and is on track to deliver the same again over the next twelve months.
Pete Twiss, Site Manager,
Müller Wiseman Dairies

Read Case Study